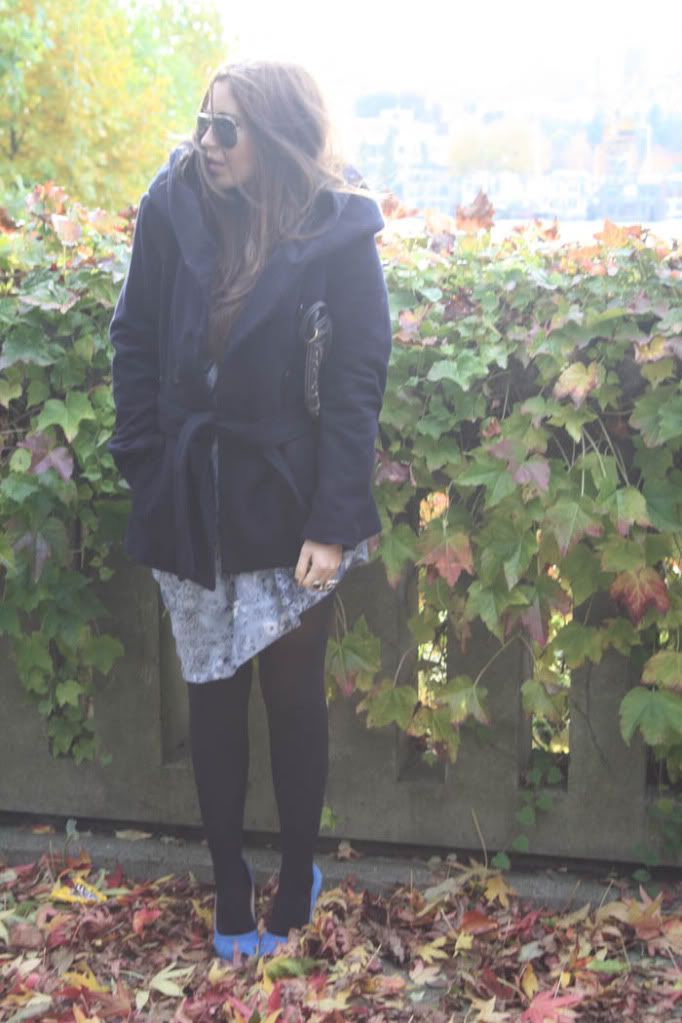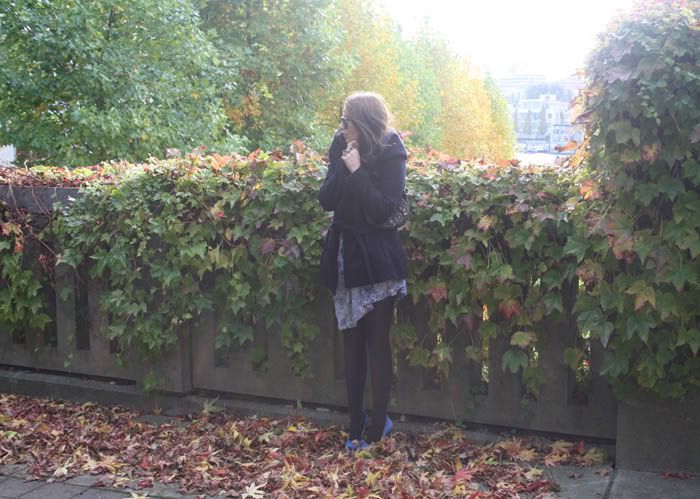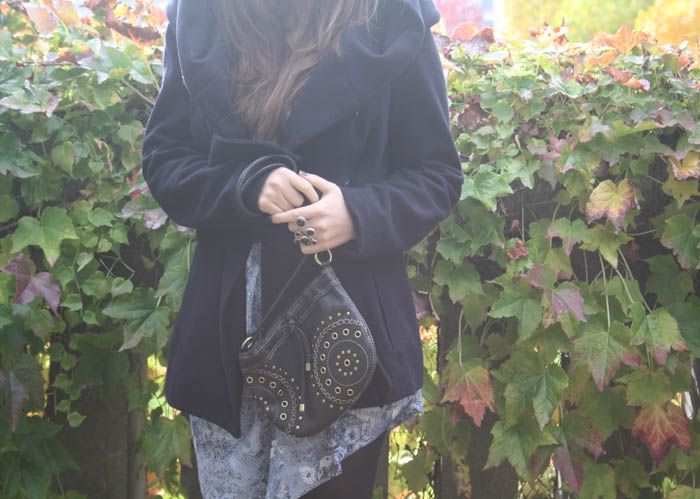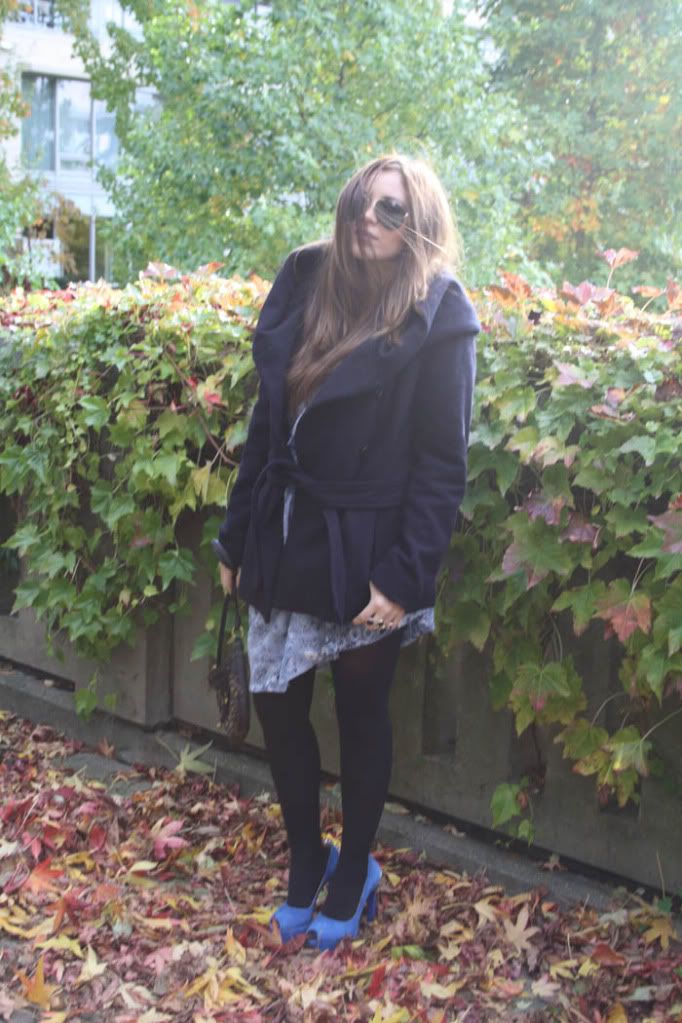 (Coat: Zara, Dress: DIY, Heels: Elle, Bag: Fossil)
I had bought this blue lace fabric sometime ago, when I wanted to try my hand at sewing and it had been lying in my closet. Finally, I made a simple, asymmetrical dress (very unfinished), but the skirt part of it looked good enough to be worn.
It feels good to be done with final papers, projects and exams and to take some time to get into the holiday spirit. I'm also taking time to go through all the outfit pictures I took during the busy period, so I'll have those ready to post.
xx