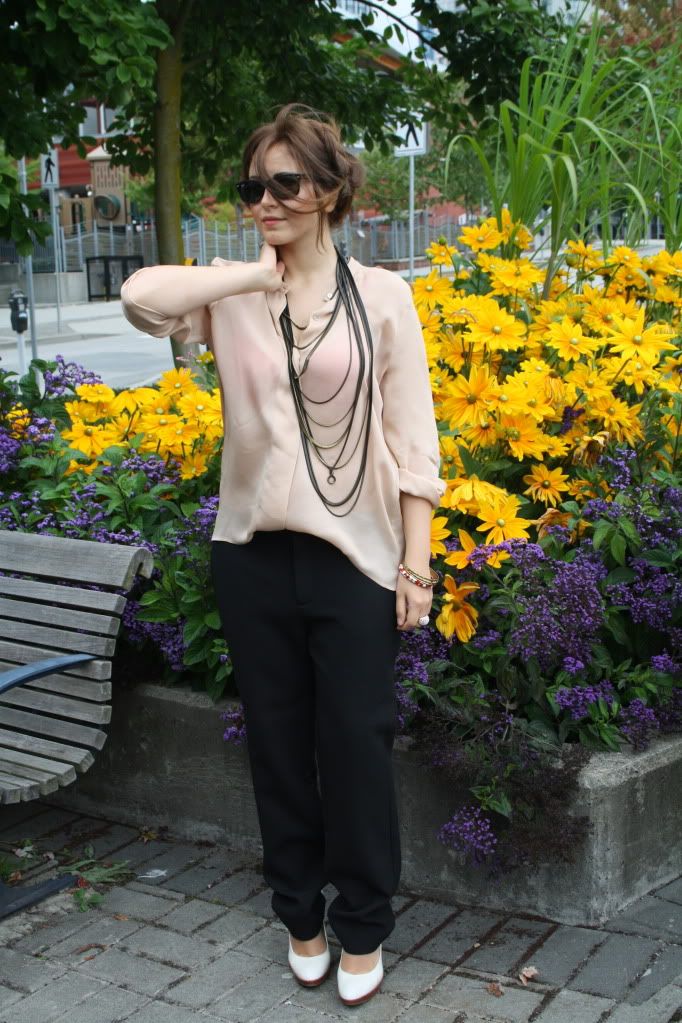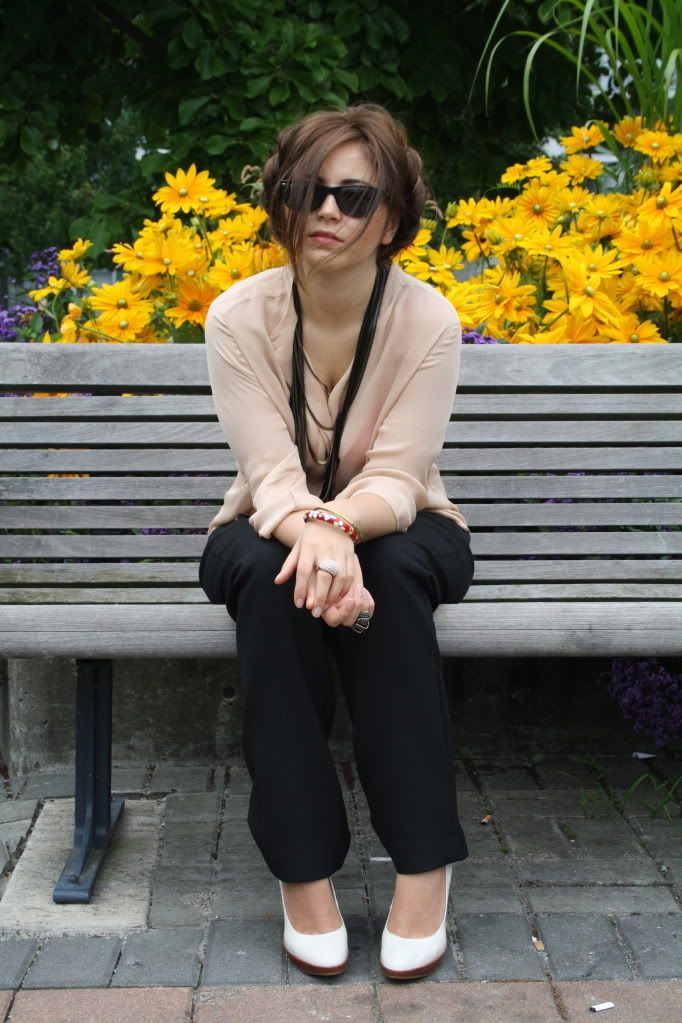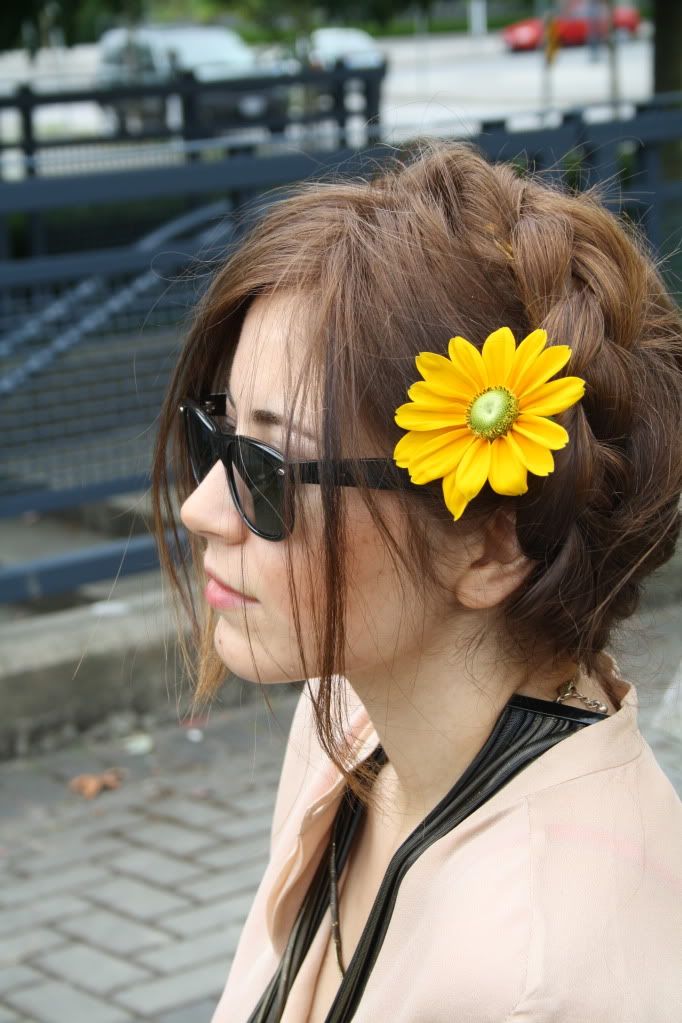 (Blouse: Zara, Pants: Zara, Necklace: H&M, Sunglasses: Ray-Ban)
I was looking at hairstyles online to find something new to do with my hair rather than just letting it down like I always do and came across a milkmaid braid. Missing the hairstyle I decided to wear my hair in that do today.
These pants are so big and loose on me I love it. I realized I had the wrong size a little too late but I still gave them a try and decided I don't want them any tighter.