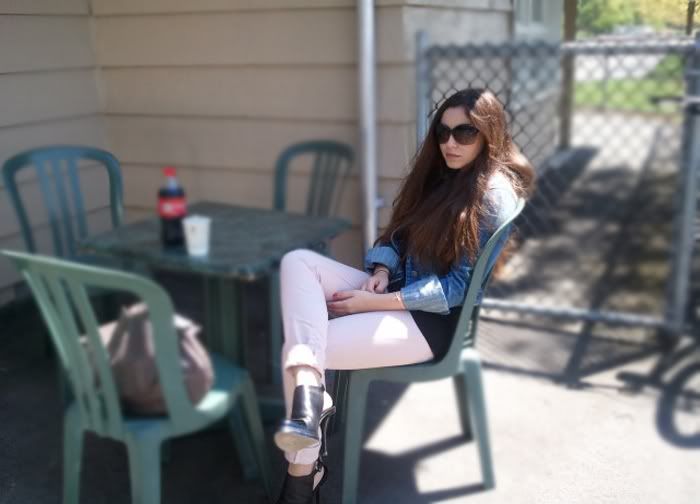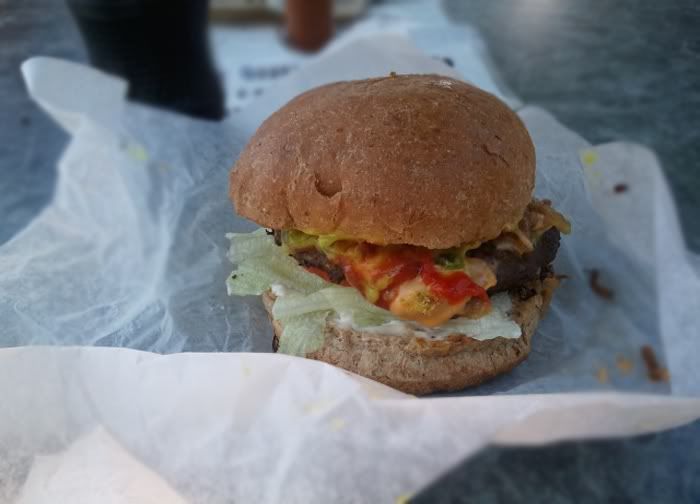 (American Eagle Denim Jacket, H&M Top, Zara Pastel Jeans, Alexander Wang Caroline Heels, Nine West Bag, Miu Miu Sunglasses)
This little restaurant that went unnoticed for so many years even though it was a 10 minute walk away along the sea walk from our place is now one of our favourite spots. I've tried the cheese and the chicken burger and I can confidently say the best one I've ever had.
On another note, I'm getting a new hairdo on thursday. Super excited for some change.
xx