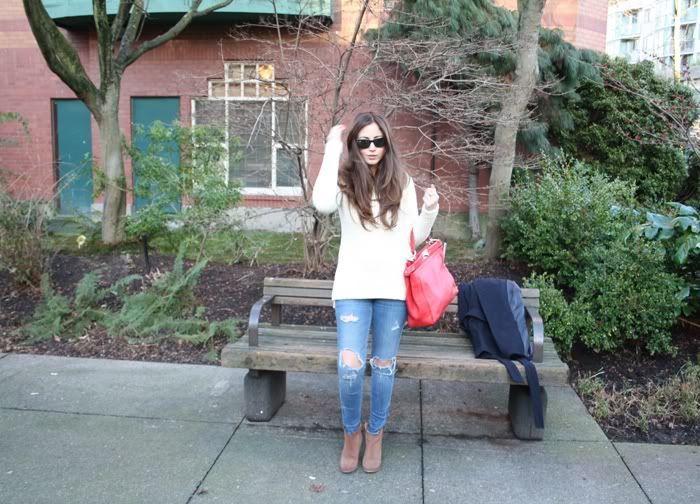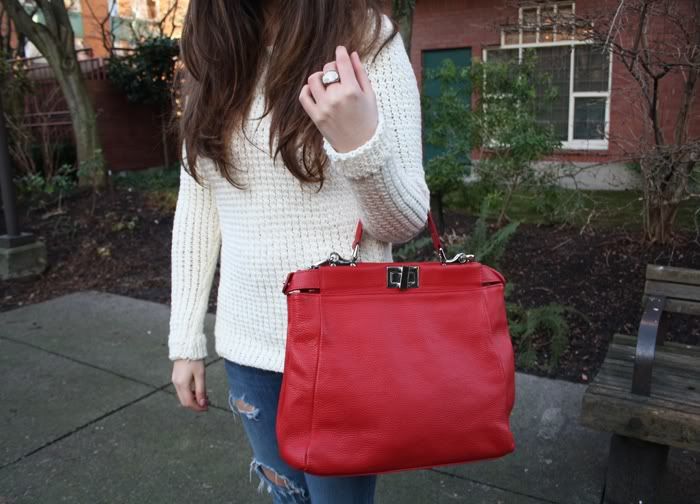 (Zara Coat, Knit Sweater by mom, American Eagle Jeans, River Island Booties via Asos, Florence Leather Bag)
I do realize there's been a big lack of posts on my blog lately, but I've been a bit occupied with other things and didn't get the chance to take pictures of my outfits. Hopefully from here on out I'll manage to post in the same manner as I used to, which was at least every other day. Must get back on track.
Anyways, I went for more of a casual and comfortable look, as I've been doing so lately. I think the cold weather's exhausted me a little. These jeans are extremely comfortable. I have such great love and attachment to this bag. Although I may not use it much, it comes with some fun memories: it was the first item I've bought in a market where I bargained and managed to get a discount, it was in Florence and I was with a dear friend.